With the increasing number of platforms, grids and infrastructures in the wider area of Language Technologies (LT), NLP, NLU, speech, interaction and language-centric AI, there is also a growing need for sharing experiences, approaches and best practices to benefit of the work of others' and also to start collaborating towards platform interoperability. This workshop is meant to be a forum that fills this gap.
The 1st International Workshop on Language Technology Platforms  will take place in Marseille, France on the 16th of May 2020, s part of the 12th edition of the Language Resources and Evaluation Conference (LREC2020).
Paper submission deadline: 28 February 2020
More information about the Workshop and the submission of papers can be found here.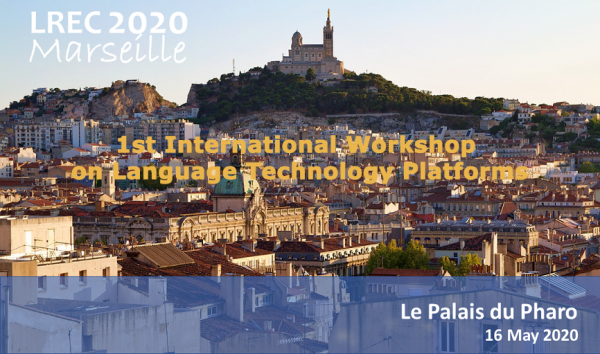 ​