The Hellenic Society for Terminology (ELETO) organizes the 13th Conference "Hellenic Language and Terminology". The Conference will be held online, on 11-13 November 2021.
The aim of the Conference is to present the current situation of the Greek language from a terminological point of view, as well as methods, practices and tools of Terminology science, and their application in the Greek language environment with a view to promote terminological research and contribute to the present-day terminological enrichment of the Greek language.
More information about the themes of the Conference and the important dates for the submission of proposals can be found here.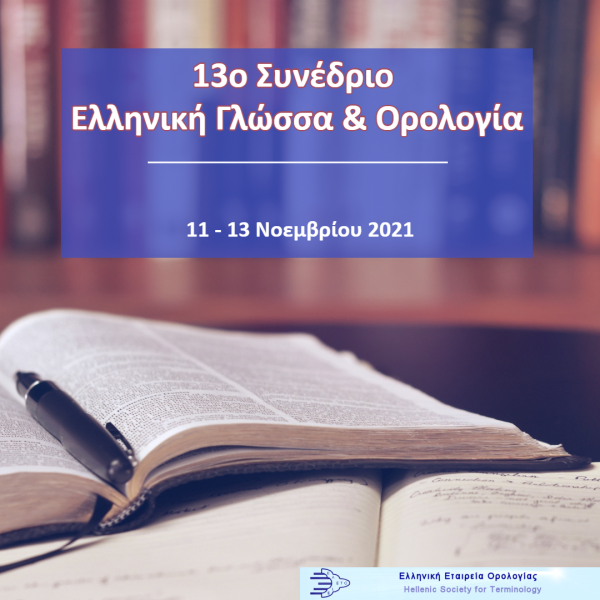 ​