The Bulgarian Artificial Intelligence Association (BAIA) and the Institute of Information and Communication Technologies at the Bulgarian Academy of Sciences (IICT - BAS) organize the 19th International Conference on Artificial Intelligence: Methodology, Systems and Applications (AIMSA 2020). The Conferece will take place in Varna, Bulgaria, 7-9 September 2020.
Paper submission deadline: 17 May 2020.
More information about the Conference can be found here.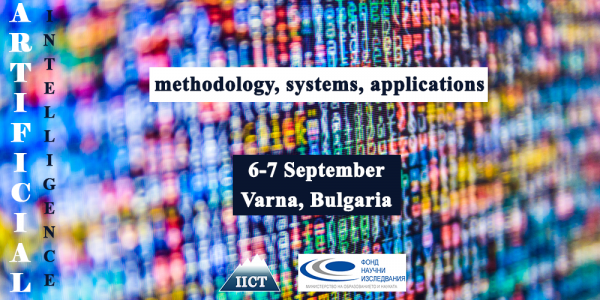 ​