Luleå University of Technology
The 8th Swedish Workshop on Data Science (SweDS20) will be hosted by the Luleå University of Technology (LTU), on 29-30 October 2020, in Luleå, Sweden.
SweDS is a national event with a focus of maintaining and developing Swedish data science research and its applications by fostering the exchange of ideas and promoting collaboration within and across disciplines.
Paper submission deadline: 15 September 2020
More information about the Workshop can be found here.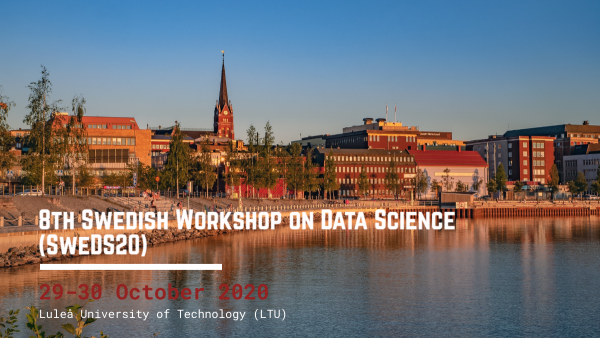 ​