CLARIN ERIC Research Infrastructure, CLARIN K-Centre CORLI and HumaNum Infrastructure organize a CLARIN Café on "Bilingual and Multilingual Corpora" on Friday 29 April 2022 (14:00-16:15 CEST).
This edition of the CLARIN Café is organized by Eva Soroli (University of Lille, France), Thomas Gaillat (University of Rennes, France) and Franck Cinato (CNRS, University of Paris, France).
If you wish to join the CLARIN Café, please register for free using this link in order to receive the meeting room details.
More information can be found here.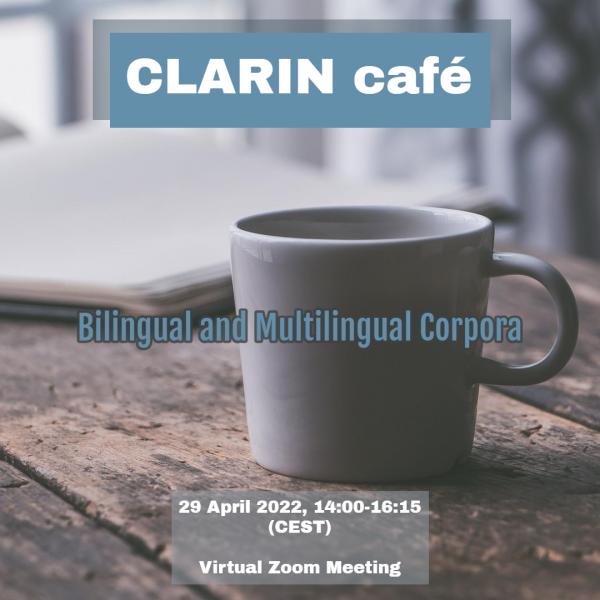 ​