CLARIN ERIC Research Infrastructure organizes the 5th CLARIN Café: "Join Our Parliamentary-flavoured Coffee: ParlaMint Project" on Tuesday 3 November 2020 (13.00-14.30). In the November edition of the CLARIN Café, the ParlaMint Project team will present current results and provide information about the opportunities to join either as contributor,  as a user, or both.
This edition of the CLARIN Café is organized by Petya Osenova (Sofia University and IICT-BAS) and Maciej Ogrodniczuk (Institute of Computer Science, Polish Academy of Sciences).
More information can be found here.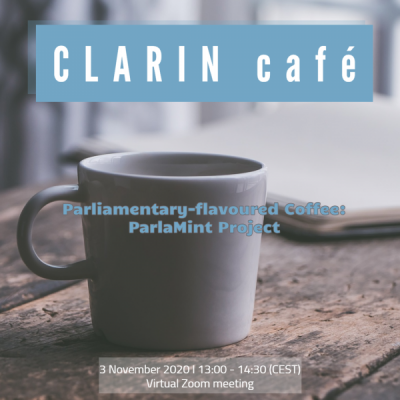 ​