Amsterdam, The Netherlands
The International Conference ICTeSSH 2020  will be held in Amsterdam, The Netherlands, 29 June - 1 July 2020. The ICTeSSH 2020 Conference is a three day annual conference which aims to bring together leading SSH researchers, computer scientists, informaticians, publishers, librarians, vendors of research ICT tools, SSH decision makers and others, to exchange and share their experiences and research results on all aspects of ICT enhanced Social Sciences and Humanities.
More information about the Conference can be found here.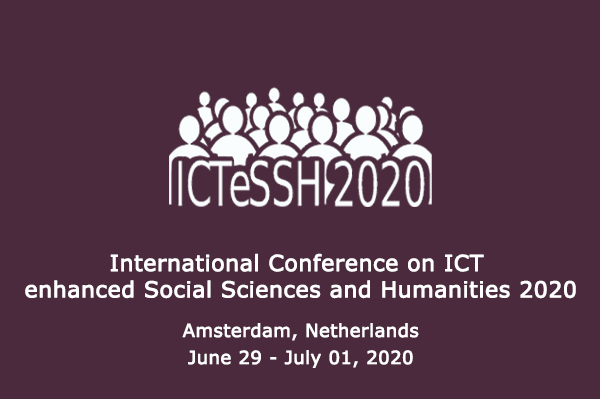 ​