The third biennial conference on Language, Data and Knowledge (LDK 2021) will be held in Zaragoza, Spain on 14-16 June 2021.
The conference aims at bringing together researchers from across disciplines concerned with the acquisition, curation and use of language data in the context of data science and knowledge-based applications. 
Paper submission deadline: 5 February 2021
More information can be found here.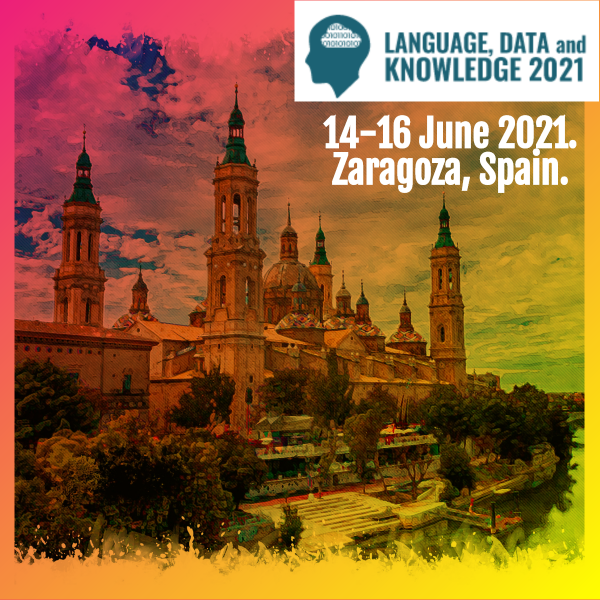 ​