University of Rostock,
Germany
Machine Learning and Data Mining for Digital Scholarly Editions Conference will be held at the University of Rostock, in Northern Germany on 9-10 June 2022.
The aim of the conference is to discuss existing approaches to the use of machine learning and data mining in the workflow of digital editing, to reflect on them and to think about possible future applications.
Submission deadline: 10 February 2022
More information about the Conference can be found here.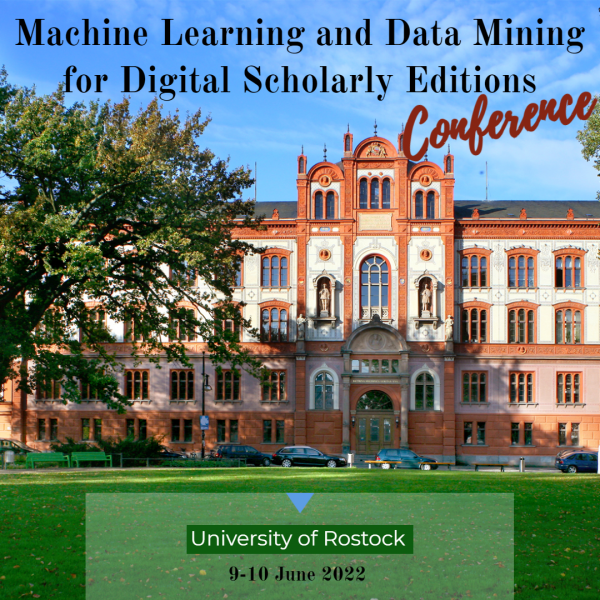 ​