NLPinAI 2021 - Natural Language Processing in Artificial Intelligence Special Session will take place remotely, from February 4-6, 2021 during the 13th International Conference on Agents and Artificial Intelligence - ICAART 2021.
Paper submission deadline: 26 November 2020.
More information about the special Session and the submission of papers can be found here.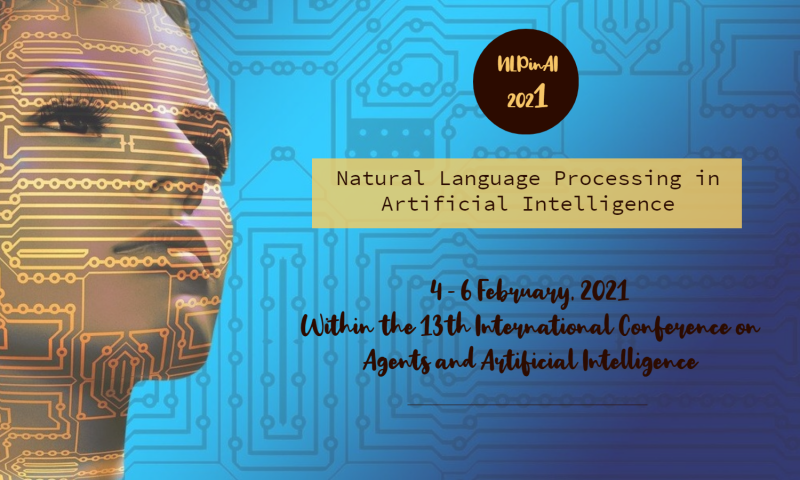 ​