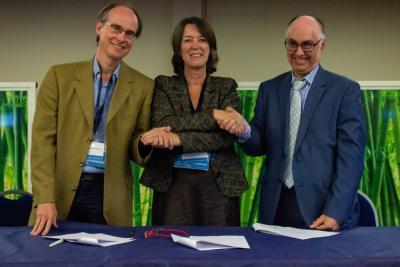 CLARIN ERIC and the European Language Resource Association (ELRA) have recently entered a Collaboration Agreement.
CLARIN and ELRA share areas of interest and have been developing similar activities related to the promotion and dissemination of Language Resources (LR) and Language and Speech Technologies. Strengthening the outreach to the different communities of LR users in academia and industry, and building relationships between them, are among the major benefits expected from this collaboration.
More information can be found here.