From Hygiene and Epidemiology Laboratories to CLARIN:EL
To celebrate World Health Day (7 April), we dedicate this month to language resources related to medicine, epidemiology, pharmacology, etc., which are hosted in the CLARIN:EL Infrastructure and constitute members of the Medicine & Health Resource Family.
Kostas Valeontis, Electronic Physicist and President of the Hellenic Society for Terminology (ELETO), talks about the English-Greek terminological resource entitled Terms of Hygiene and Epidemiology. The resource was published in 2015 by the university publishing house KALLIPOS and is freely available for research purposes through CLARIN:EL under a CC-BY-NC-ND License of Use (Attribution, Non-Commercial use, No Derivatives).
The terminological resource was created by the Forum of Public Health and Social Medicine, established in 2009 by the Members of the Teaching and Research Staff of the Hygiene and Epidemiology Laboratories of Greece's medical schools. Later on, it expanded to include all the departments of Public Health and Hygiene of Higher Education Institutions in Greece, as well as the National School of Public Health. One of the main activities of the Forum was to collect and compare the curricula of hygiene and epidemiology courses, with the aim of standardizing terminology. The differences in the use of terms became immediately apparent, so a 13-member terminology working group was set up, led by Professor Yannis Demoliatis of the University of Ioannina and Professor Maria Kantzanou of the University of Athens. The working group collected the available material and collaborated with ELETO through extensive electronic communication on basic issues of terminology principles necessary for the specification and compilation of a terminological resource. The Glossary of Hygiene and Epidemiology Terms merges 21 vocabularies into a single English-Greek glossary of 5.227 terms, 676 definitions and/or interpretations, and 653 arguments for each translation including frequently rates.
The English-Greek glossary of terms in Hygiene and Epidemiology has an extensive introduction describing in detail the methodology of its creation, the structure of the definitions, the symbols and acronyms of the glossary, the comments and reflections of the working group, as well as all the supporting material used.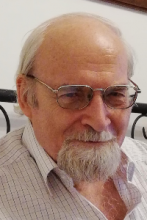 Kostas Valeontis
Electronic Physicist
President of the Hellenic Society for Terminology (ELETO)
Resource type:
Lexical/Conceptual resource