The CLARIN Annual Conference is the main annual event for those working on the construction and operation of CLARIN across Europe, as well as for representatives of the communities of use in the humanities, and social sciences.
Due to the corona dynamics, the 2021 edition of the CLARIN Annual Conference will be organised as an online event on 27-29 September.
Submission deadline: 28 April 2021 (CLOSED)
More information can be found here.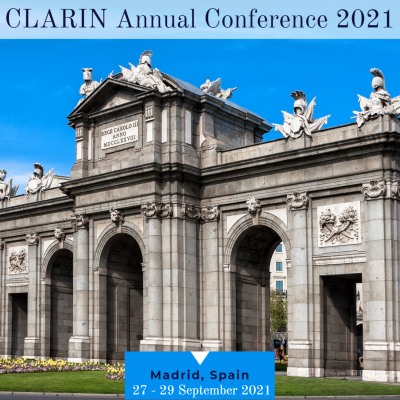 ​