The CLARIN Annual Conference is the main annual event for those working on the construction and operation of CLARIN across Europe, as well as for representatives of the communities of use in the humanities, and social sciences.
The 2022 edition of the CLARIN Annual Conference will take place in Prague, Czechia, 10-12 October 2022. The event will be organised by CLARIN ERIC in collaboration with LINDAT/CLARIAH-CZ.
More information about the programme of the Conference and the call for abstracts will be announced soon on the official web page of the Conference.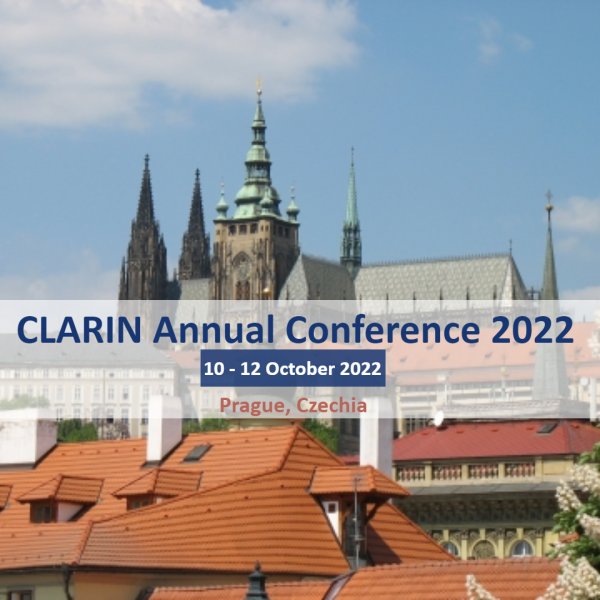 ​