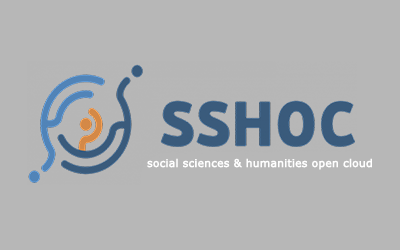 On March 2019, SSHOC, the Social Sciences and Humanities Open Cloud had its official Kick-off meeting in Utrecht, The Netherlands.
With a duration of 40 months, the SSHOC initiative started in January 2019 and will continue up until April 2022. SSHOC will develop a new cloud-based infrastructure to make data, tools and training available for scholars in the social sciences and humanities.
CLARIN ERIC is one of the 47 partners - collaborating organisations of the SSHOC project. Franciska de Jong, Executive Director of CLARIN ERIC, explains how CLARIN will strengthen the multilingual dimension of the SSH domain through the collaboration within the SSHOC project.