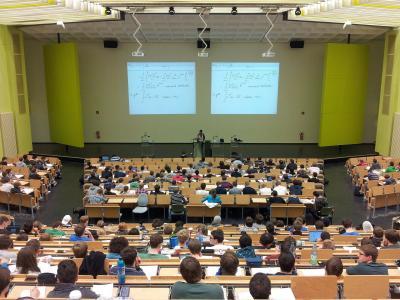 More than 450 digital language resources, including 390 corpora, 35 processing tools and more than 20 dictionaries for the Greek language are now available at the CLARIN:EL network of repositories (www.clarin.gr). The CLARIN:EL infrastructure constitutes the Greek part of the CLARIN European Research infrastructure through which researchers have access to digital language data.
During its first year of operation, CLARIN:EL has already more than 5000 visits and 676 downloads. From the available language resources, 29% are processable while 89 of them have already been processed by users of CLARIN:EL using online tools integrated in the infrastructure. The resulting derivative resources were uploaded to the infrastructure and are ready for use.
Searching for resources
The CLARIN:EL users have access to a long list of LRs through the central aggregator's inventory, search using keywords or, when seeking specific language data, limit the results using search filters (ex. Resource type, Language, monolingual, bilingual or multilingual, written or spoken language, etc.,) in a variety of domains (Law, Medicine, Economics, Political Science, Computer Science, Agriculture, Geology, etc.).
Who can contribute LRs to CLARIN:EL?
The majority of the resources currently available on the CLARIN:EL infrastructure are contributions of the educational and research institutions participating in the network. However, prospective providers (individuals or organisations) wishing to share LRs can do so by following some simple instructions found here. This process ensures the enrichment of CLARIN:EL infrastructure with new resources, thus facilitating the distribution and exploitation of language data by researchers at national and international level.