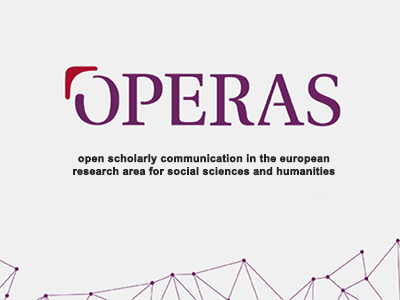 OPERAS is the European Research Infrastructure for the development of open scholarly communication in the Social Sciences and Humanities. OPERAS Infrastructure runs a survey to find out more about social sciences and humanities (SSH) scholarly communication as part of the OPERAS-P Project. More specifically, the survey aims to gather a comprehensive overview of current practices, habits and issues relating to scholarly communication in social sciences and humanities (SSH). The survey will address the following dimensions of SSH scholarly communication:
publishing and communicating
reading, writing and collaborating
search, access and discovery.
Take part in the OPERAS Survey by 18 March 2020!
More information about the OPERAS Survey on SSH Scholarly Communication can be found here.