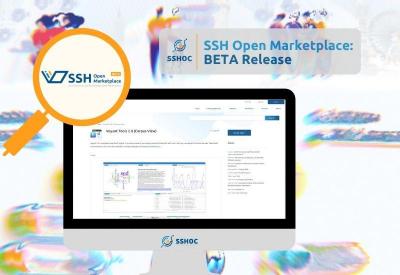 SSHOC, the Social Sciences and Humanities Open Cloud, has recently developed the SSH Open Marketplace, one of the project's key services and a sustainable contribution to the social sciences and humanities area of the EOSC. The SSH Open Marketplace is a discovery portal designed to offer social sciences and humanities researchers the tools, software, datasets, training materials, and workflows they need to manage their data across the full research life cycle. 
The Beta release of the SSH Open Marketplace was launched on 21 January 2021 and is now freely available for anyone who wishes to use it at: https://marketplace.sshopencloud.eu/.
More information about the SSH Open Marketplace can be found here.