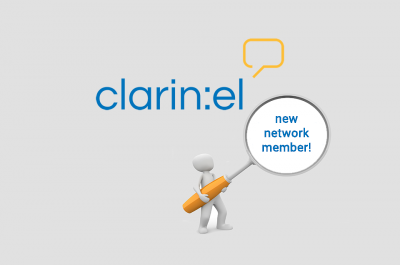 University of Crete joins CLARIN:EL Research Infrastructure, the open network of repositories, members of which are actively involved in Language Resources and Technologies.
Digital language resources related to Modern Greek Literature, Creative Writing and Women's Press will soon be integrated in the Institutional Repository of the University of Crete, thus contributing to the enrichment of CLARIN:EL Infrastructure. Procedures for the development of the Institutional Repository of the University of Crete are completed and the Repository is available to all CLARIN:EL users. Anastasia Natsina, Assistant Professor at the Department of Philology of the University of Crete, has been appointed as the Scientific Responsible of the Institutional Repository.
So far, CLARIN:EL network counts 11 members including Universities and Research Centers. The Greek infrastructure for the collection, documentation and distribution of high quality language resources for the Greek language aims at expanding its reach, through the cooperation with other members at national level and the interconnection with the CLARIN ERIC European network which provides metadata and services to more than 130 members-organisations from 18 countries.